Fish Stew Recipe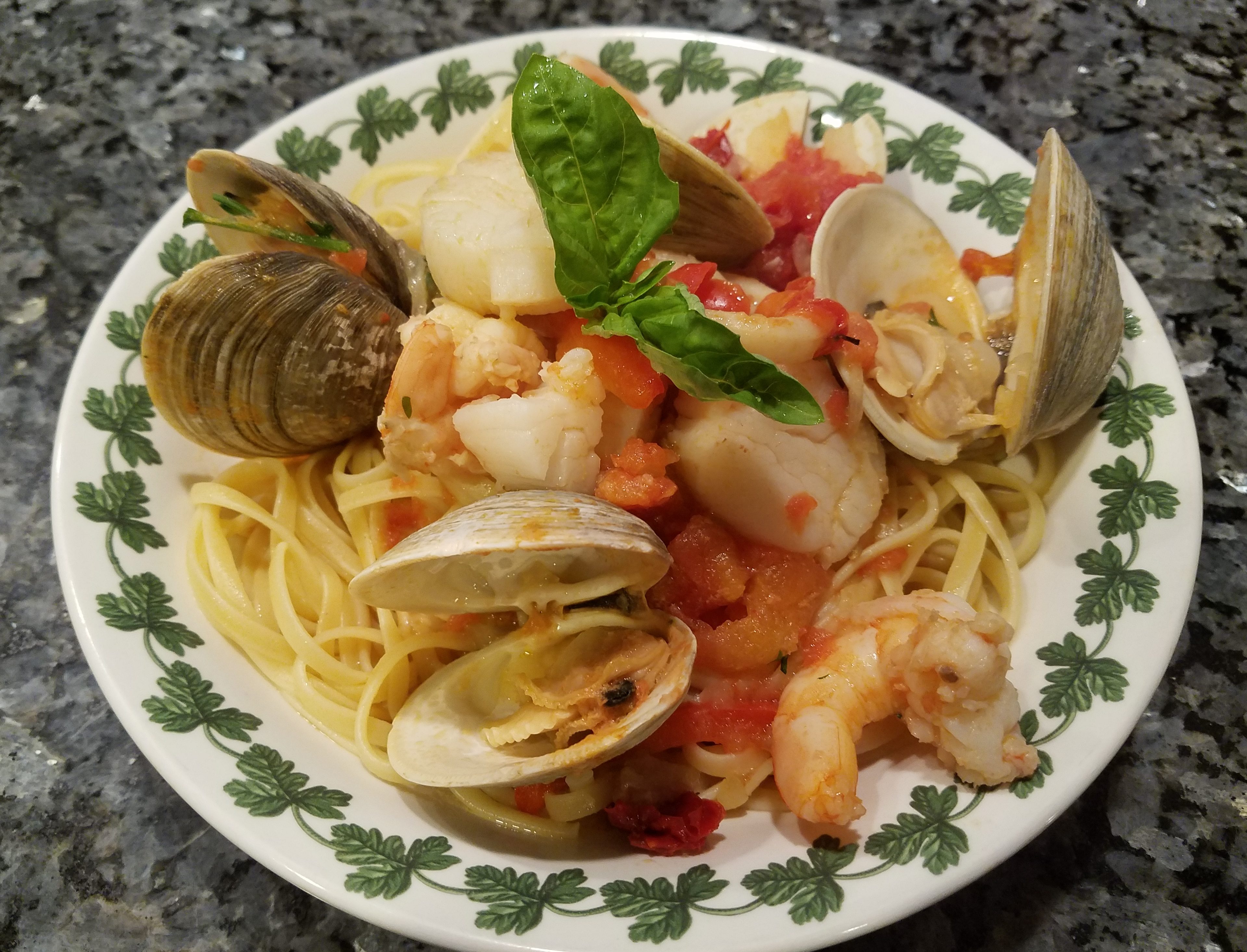 Hello Everybody! Today I am cooking up a fish stew recipe. Fish is my favorite dish so I really enjoy this recipe! Follow along in the video below or keep scrolling for the written recipe.
Ingredients:
35 Clams, washed
1.5 lbs scallops, washed
1.5 lbs. shrimp, washed and peeled
1 lbs. calamari, washed
1 1/2 plum tomatoes, peeled and chopped
1 fennel, sliced
1 sweet red bell pepper, sliced
1/2 onion, sliced
2 cloves garlic, sliced
1 Oh Yeah Baby (hot pepper), optional
2 cups fish stock or chicken stock
tomato paste
4 Tbsp. olive oil
1 sprig thyme
small handful of fresh parsley
small handful of fresh basil
salt, to taste
Start by heating up the olive oil in a deep pan over medium heat. At the same time, heat up the fish/chicken stock in a separate pot. Next, add the onions, fennel and garlic to the oil pan and fry for about a minute and then add the calamari and cook for about 2 minutes. Next add the bell pepper and thyme and mix together for about 5 minutes. Next add the tomatoes and mix all together for another 3 minutes. Lastly, add the fish stock and mix together. Let cook for about 8-10 minutes.
Next add the clams and mix. Cover and continue to cook for 10 minutes. Then add the scallops, shrimp, parsley, and basil and stir all together. Cover and let cook for another 10 minutes. Serve with a side of bread or pasta. Enjoy and cin cin!
---
---