Goat Cheese Bruschetta Appetizer Recipe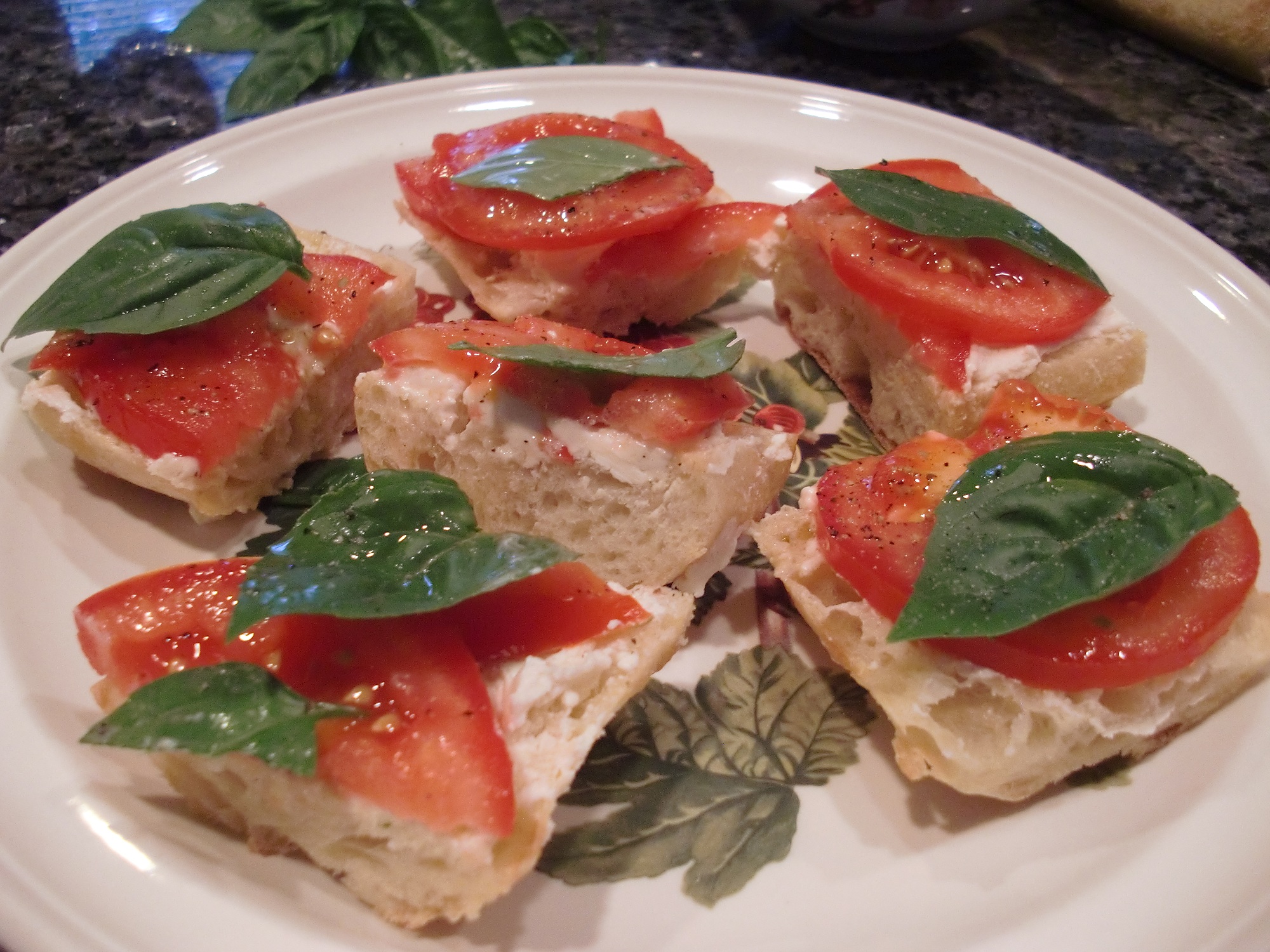 Hello Everyone! I would like to share a tasty appetizer idea just in time for your summer barbecues. This recipe only requires 7 ingredients and a quick 3 minutes of your time. This can also work for a house warming party or a Superbowl party where small finger foods are served to snack on. Make sure to watch the video for a visual how to. I hope you enjoy it!
Prep time: 30 min
Active time: 3 min
Servings: 6
Ingredients:
Stick of Goat Cheese
Bread (Ciabatta bread was used in the video. Any soft, thinly sliced bread will work.)
2 Tomatoes, sliced
Fresh Basil Leaves
Olive Oil
Salt
Black Pepper
To prepare for this recipe, start with removing the stick of goat cheese from the refrigerator and leaving it at room temperature for 30 minutes. You may also prepare by slicing 2 tomatoes that are to be used.
Once the goat cheese has reached room temperature, place in a bowl and mash it into a spreadable paste. Cut the loaf of ciabatta bread lengthwise so that you are left with two long halves. Spread a thick layer of goat cheese on both halves. Place the slices of tomatoes on top of the goat cheese spread. Place one or two basil leaves on top of each slice of tomato. Drizzle olive oil on top of the tomato slices and basil leaves. Add a pinch of salt and pepper for taste. Cut up the goat cheese bruschetta into pieces, between each slice of tomato, and serve!
---
---