Hello everybody! Today I have a very simple and quick dish to make. This pasta with zucchini and shrimp recipe is perfect for a weekday dinner. Easy and quick to prepare and full of flavor. Read below for the written recipe or watch the video to follow along as I cook the recipe.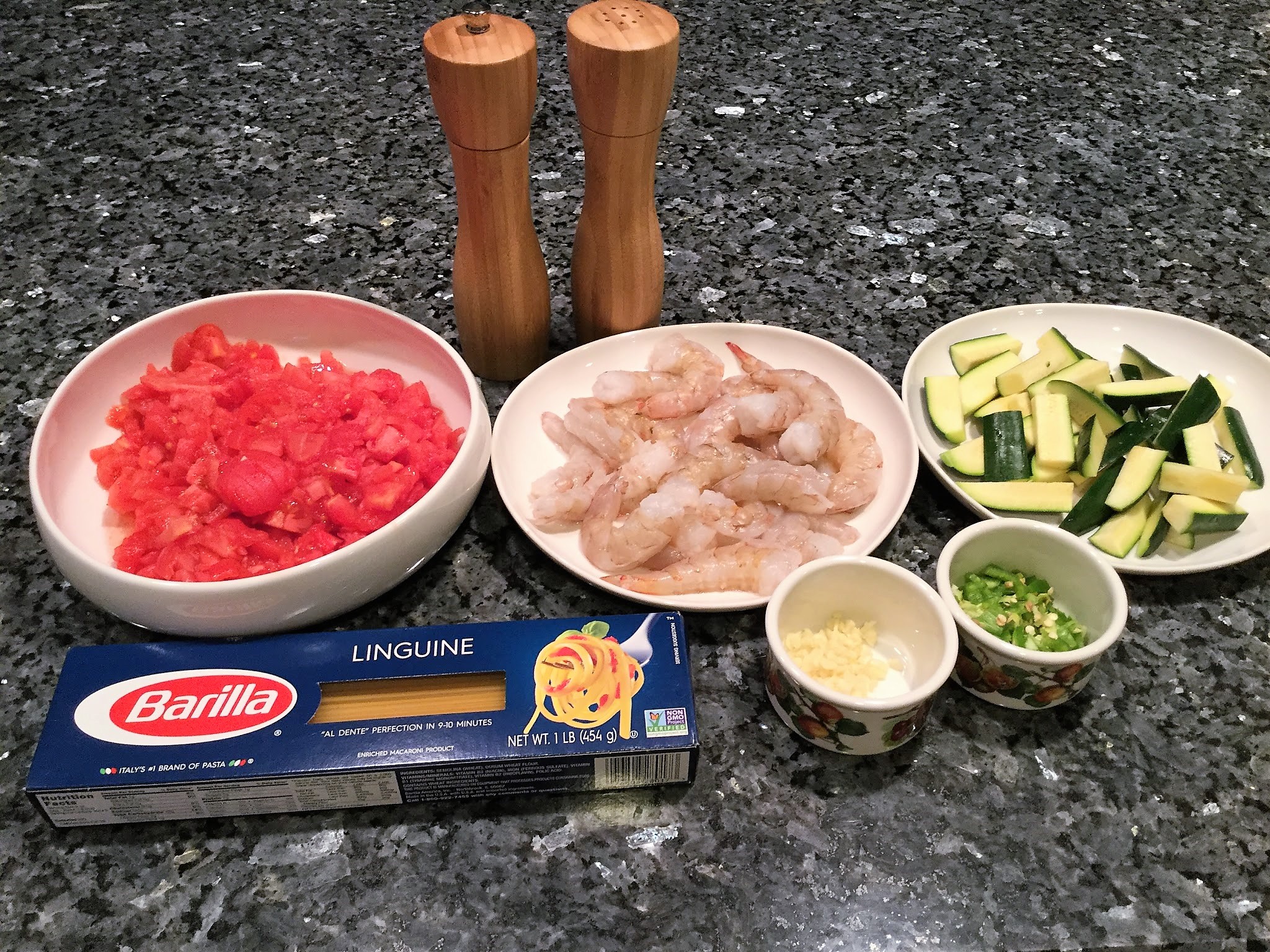 Ingredients:
1/2 lbs. pasta, linguine used in this recipe
1 lbs. plum tomatoes, skin removed and diced
1 lbs. shrimp, cleaned and peeled
2 medium sized zucchini, diced
3 cloves of garlic, chopped
3 Tbsp, olive oil, extra virgin
1 medium hot pepper, chopped, to taste
4-5 basil leaves, chopped by hand
salt, to taste
black pepper, to taste
To remove the skin off of the tomatoes, put them into boiling water for a few minutes until the skin starts to peel off. Remove from hot water and peel the rest of the skin off of the tomatoes.
Bring a pot of water to a boil. Add a dash of salt and cook the pasta as per the package instructions.
Heat up the the olive oil in a deep skillet and add the garlic and hot pepper and cook for about 1 minute. Next, stir in the tomatoes and basil and cook for two minutes.
Next, add the zucchini to the skillet and stir. Add salt and black pepper to taste and cook on medium/low heat for about 5 minutes, making sure to stir occasionally.
Stir in the shrimp and cook for another 5 minutes, making sure to stir occasionally.
Drain the pasta or pick up the pasta and add directly into the skillet using a pasta ladle strainer. Stir all of the ingredients together, serve and enjoy! Cin cin everybody!