Hello every body! Today I am sharing with you my arancini recipe! Arancini di riso or rice balls are simple to make and are filling. The great thing about it is that you can experiment with the fillings you prefer. For this one, I went with mozzarella and pork. Watch the video recipe below or keep reading for the written recipe.
Ingredients:
yields 12 arancini (rice balls)
1/2 lb. ground pork
4 oz. peas, thawed if frozen
1 Tbsp. tomato paste
1/4 cup onion, chopped
1 garlic clove, diced
4 oz. fresh mozzarella, cubed
2 eggs, scrambled
2 cups arborio rice
4 cups chicken stock
peanut or vegetable oil, enough for deep frying
1 cup of breadcrumbs
2 Tbsp. olive oil
salt, to taste
black pepper, to taste
1/4 cup of white wine, optional
bowl of water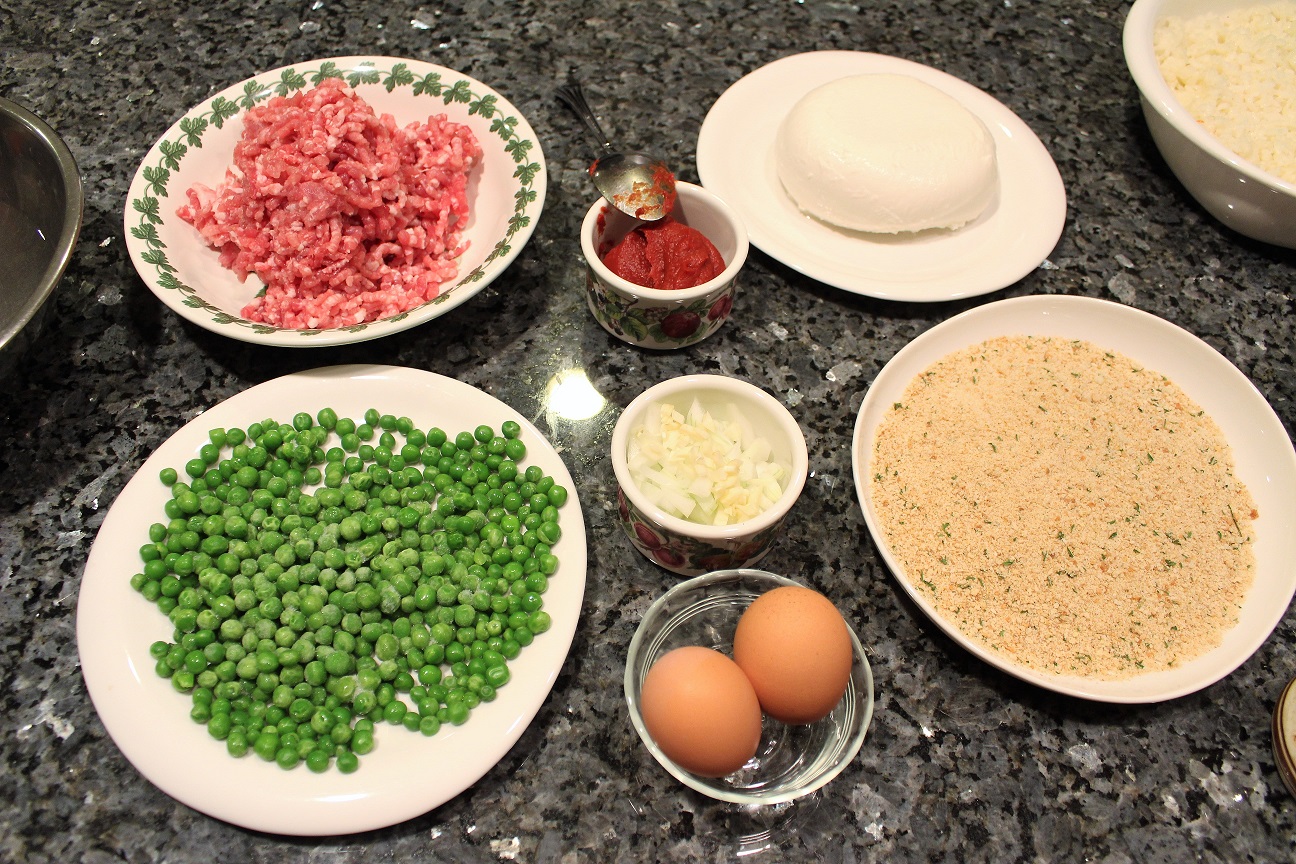 Cook the rice in the chicken broth as per the...
Read More