Hello Everybody! Today I am sharing with you my Pappardelle alla Boscaiola recipe using homemade pappardelle pasta! The key ingredient in this recipe is the mushroom, giving a woodsy, earthy taste to the sauce. You can replace the guanciale with bacon or pancetta, but if you are able to use guanciale, give it a try as it adds a tasty, unique flavor to the dish. Watch the full video to follow along as I cook this recipe step by step or continue scrolling for the written recipe.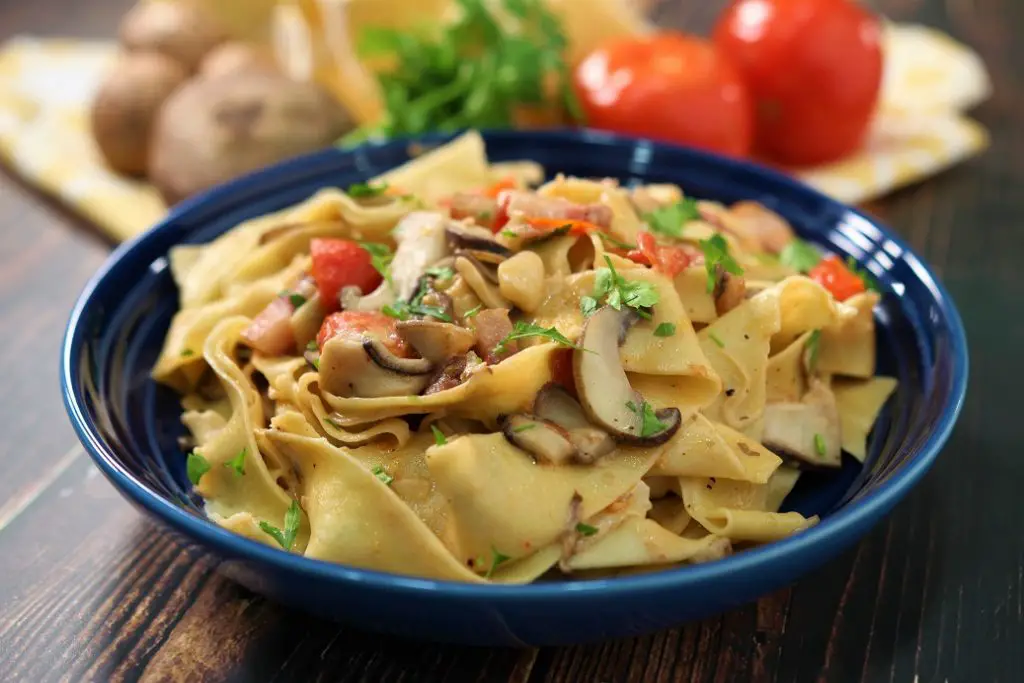 Ingredients:
1 lb. Pappardelle
4 Large Shiitake Mushrooms, halved and thinly sliced
12 Baby Bella Mushrooms, thinly sliced
3 Shallots, diced
4 Garlic cloves, thinly sliced
1 pint Cherry Tomatoes, halved
1/2 cup Light Cream
4 – 5 oz. Guanciale, cubed (can replace with bacon or pancetta)
Handful of Parsely, cho...
Read More