Hello Everybody! Today I am sharing with you my rigatoni with pork, zucchini and tomatoes recipe! Simple, quick and so delicious! Watch the full video to follow along as I cook this recipe step by step or continue scrolling for the written recipe.
Ingredients:
1 lb. Rigatoni
1/2 lb. Ground Pork
4 Plum Tomatoes, seeds removes and cubed
1 Zucchini, ends removed and cubed
1 Lemon, halved
1 Garlic Clove, minced
5 Basil Leaves
1 hot pepper, chopped, optional
Pecorino Cheese, grated, for topping
Salt, to taste
Black Pepper, to taste
Extra Virgin Olive Oil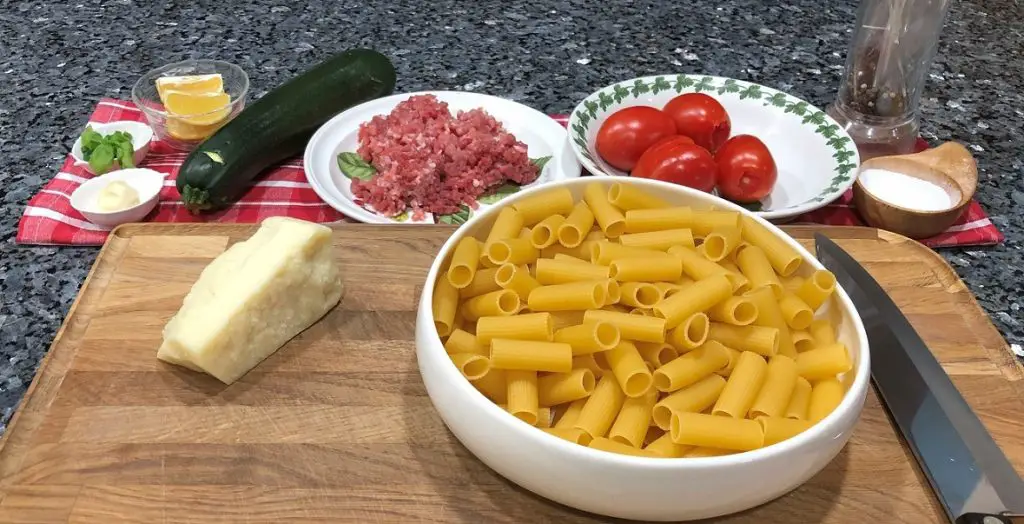 Bring a large pot of salted water to a boil. This will be used to cook the rigatoni later.
Begin by washing and preparing all of the produce. Place the cubed tomatoes in a bowl. Squeeze the juice from half of a lemon into the bowl...
Read More