Hello Everybody! Today I am sharing with you my zucchini meatballs recipe! These are an alternative to regular meatballs, replacing the meat with zucchini to create zucchini meatballs. Even though there is no meat in these zucchini meatballs, they are still so tasty and delicious. Watch the full video to follow along as I cook this recipe step by step or continue scrolling for the written recipe.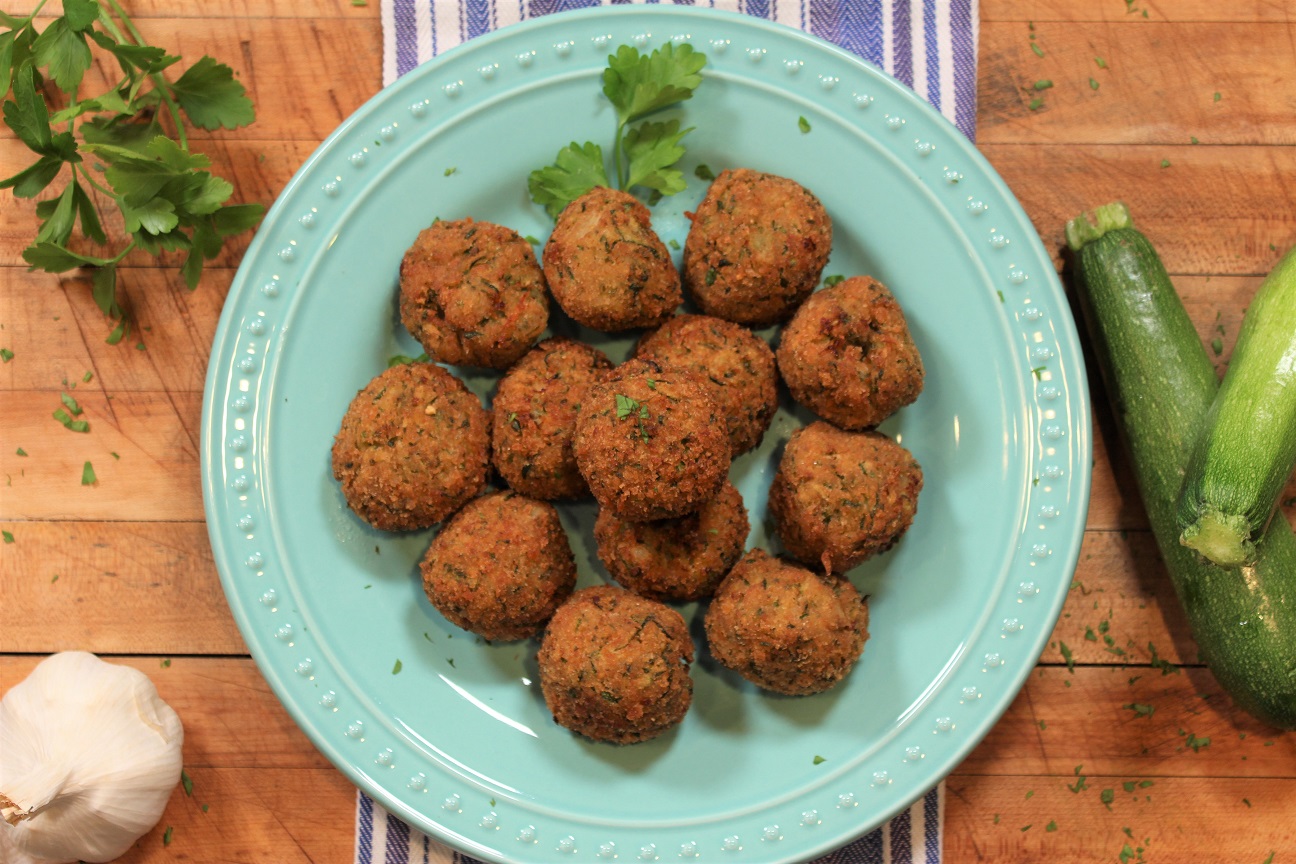 Ingredients:
Makes 20 small zucchini meatballs.
4 medium zucchini, ends removed and shredded
1/2 onion, diced
3 garlic cloves, minced
3/4 cup pecorino cheese, grated
2 cups bread crumbs
2 eggs
1 cup mozzarella, shredded
handful of parsley, chopped
3 Tbsp. olive oil
peanut oil for frying
salt, to taste
black pepper, to taste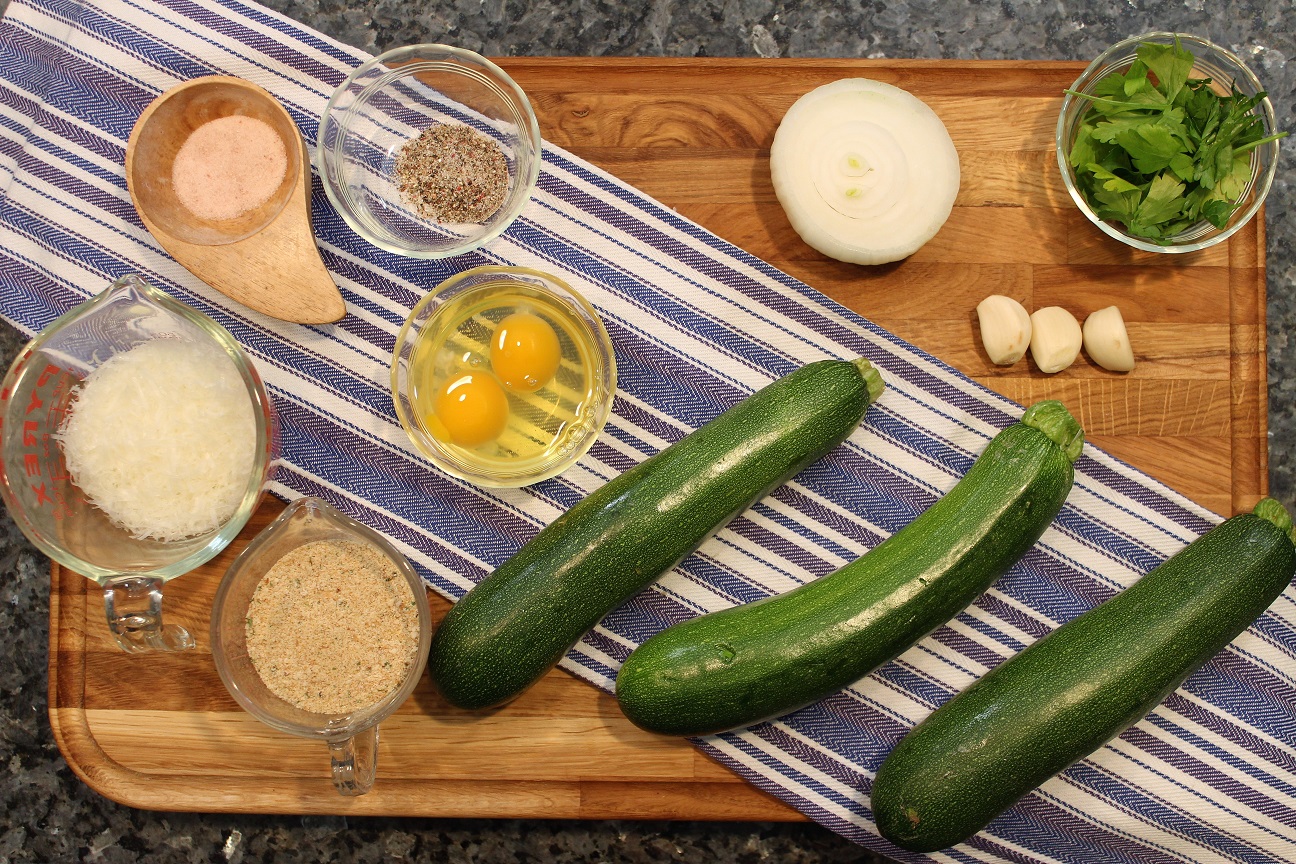 After shredding the zucchini, wrap in a cloth or cheese cloth and squeeze the excess water out. Place in a bowl, wring out the cloth and then place the zucchini back in the cloth and repeat one or two more times until most of the water is removed.
In a small frying pan, add the olive oil and saute the garlic and onion for about two minutes over a medium/low flame. Remove from the frying pan and set aside to cool down on a dish.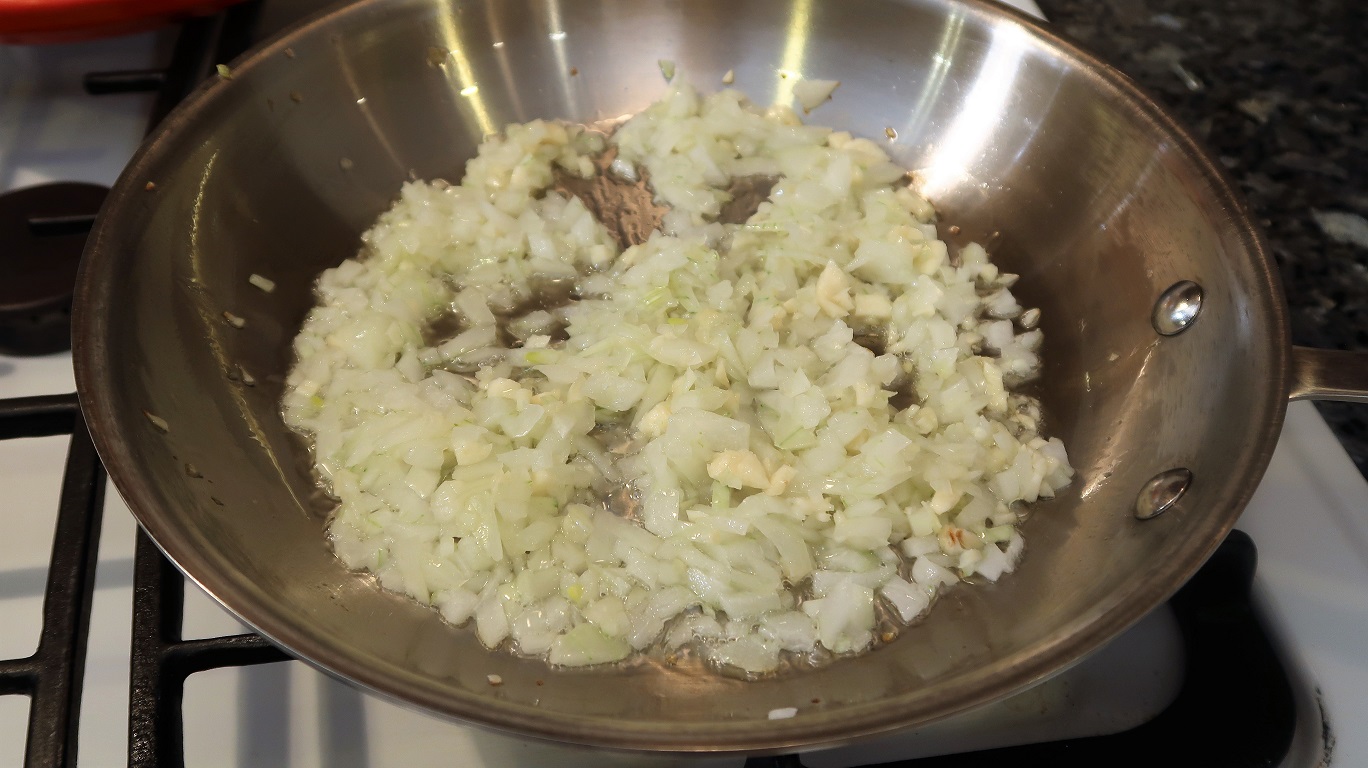 Next, in a big mixing bowl, add the zucchini, garlic and onion, eggs, pecorino cheese, 3/4 cups bread crumbs, parsley, salt and black pepper. Use your hands to mix all together. Choose the size you'd like to make your zucchini meatballs and start rolling them all. Place on a wooden board.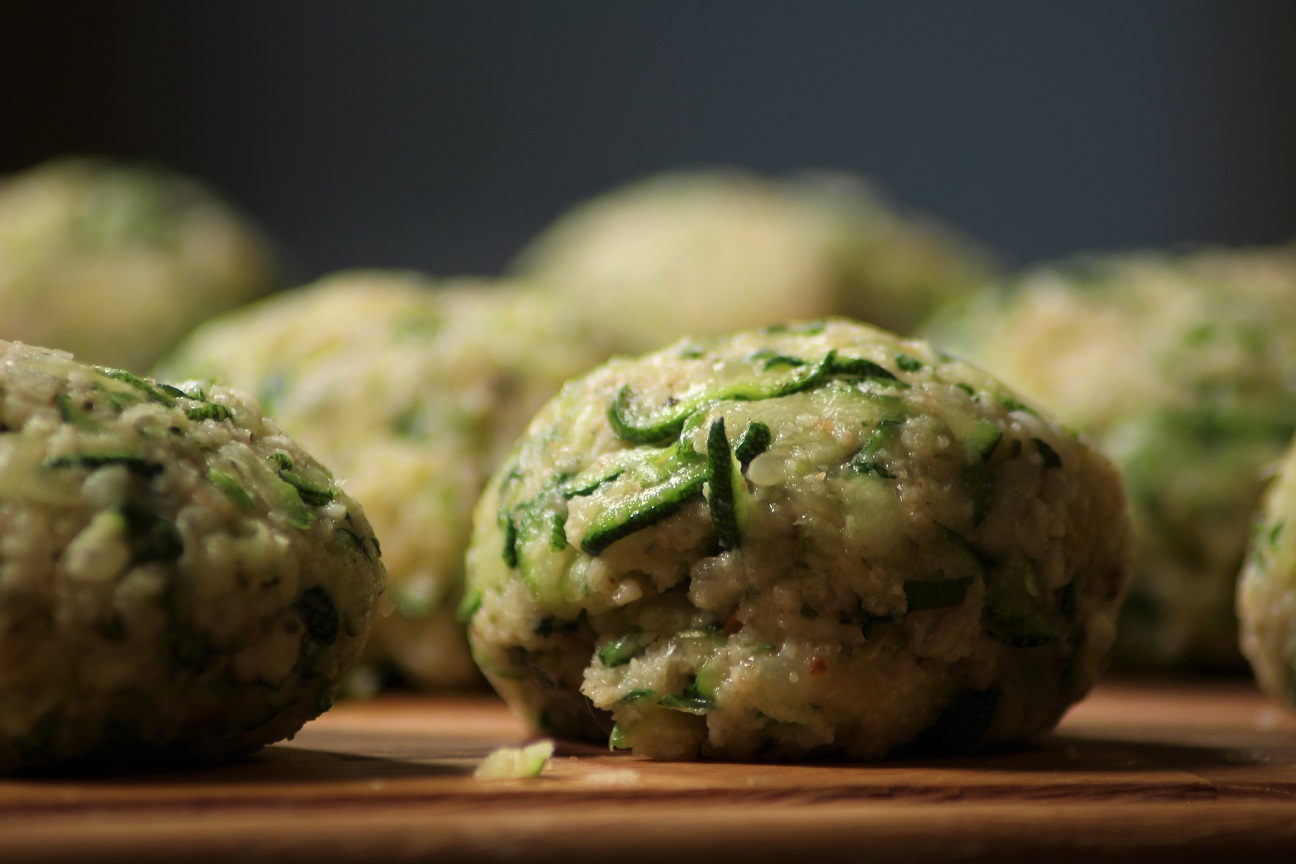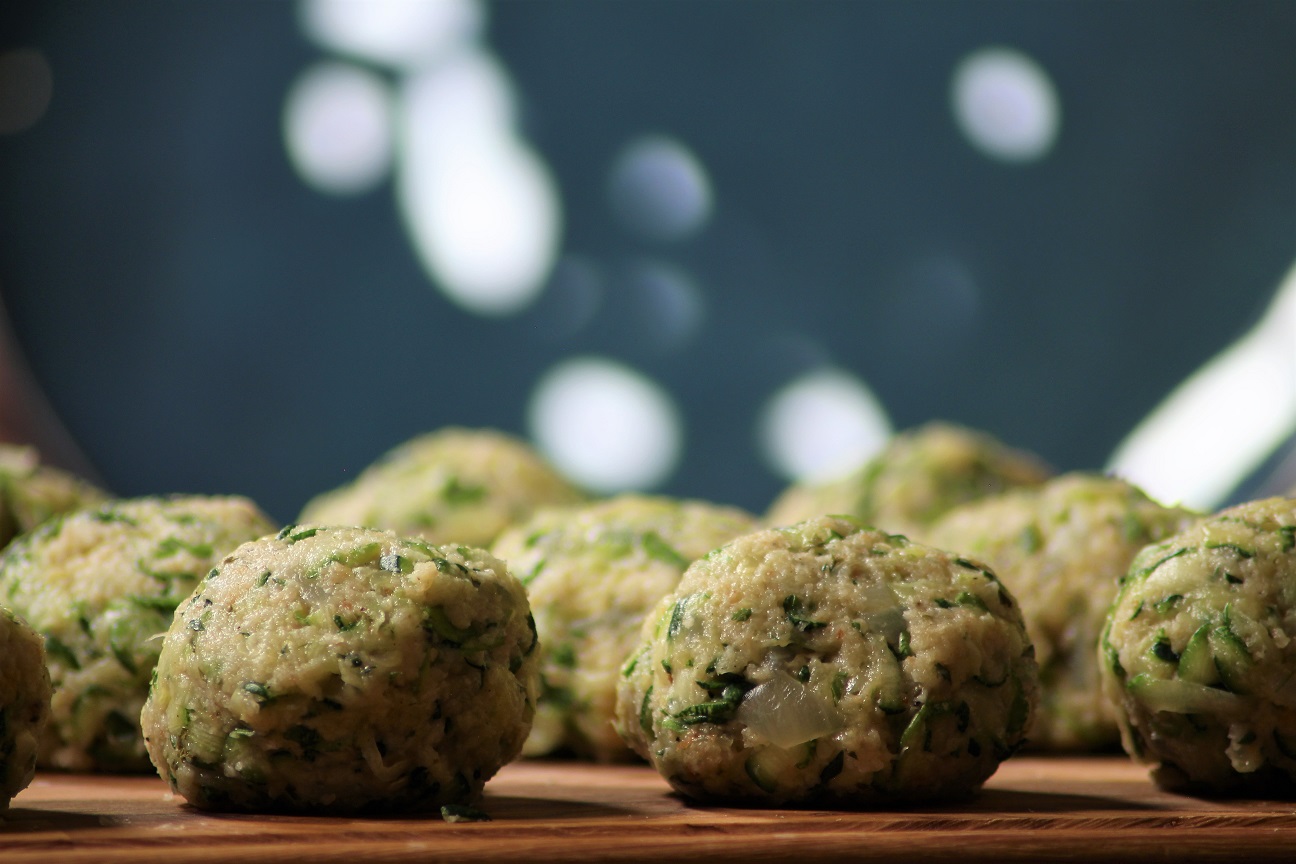 Dip your thumb into a little bit of olive oil and then press into the center of each zucchini meatball. Fill the center with a little bit of mozzarella cheese and then roll the zucchini meatballs closed again.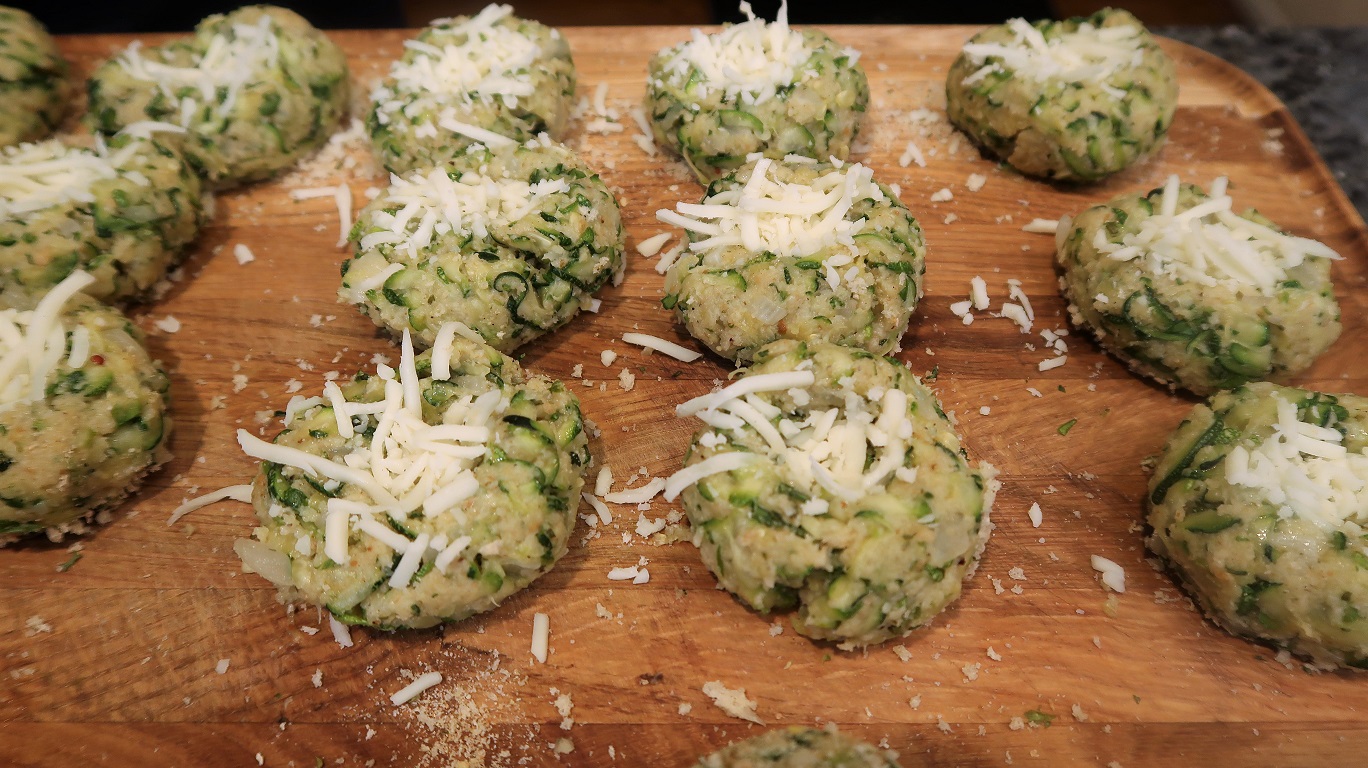 Cover a dish with bread crumbs. Roll the zucchini meatballs over the breadcrumbs until fully coated.
Fill a deep skillet with enough peanut oil to cover the zucchini meatballs. Make sure the oil is really hot before frying the zucchini meatballs. Place the zucchini meatballs using a  into the oil and fry for about 5 minutes, making sure to continuously flip the meatballs so that they cook evenly.
Remove from the skillet and place on a dish covered by a paper towel to soak the excess oil. Serve with a side of marinara sauce and enjoy! Salute and cin cin!