Hello everybody! Today I have a cheesecake recipe to share with you. Cheesecake was one of the few desserts I used to make with my mother once we would get fresh ricotta cheese. It was definitely a treat! Continue reading for the written recipe and/or watch the video to see how I prepared this recipe.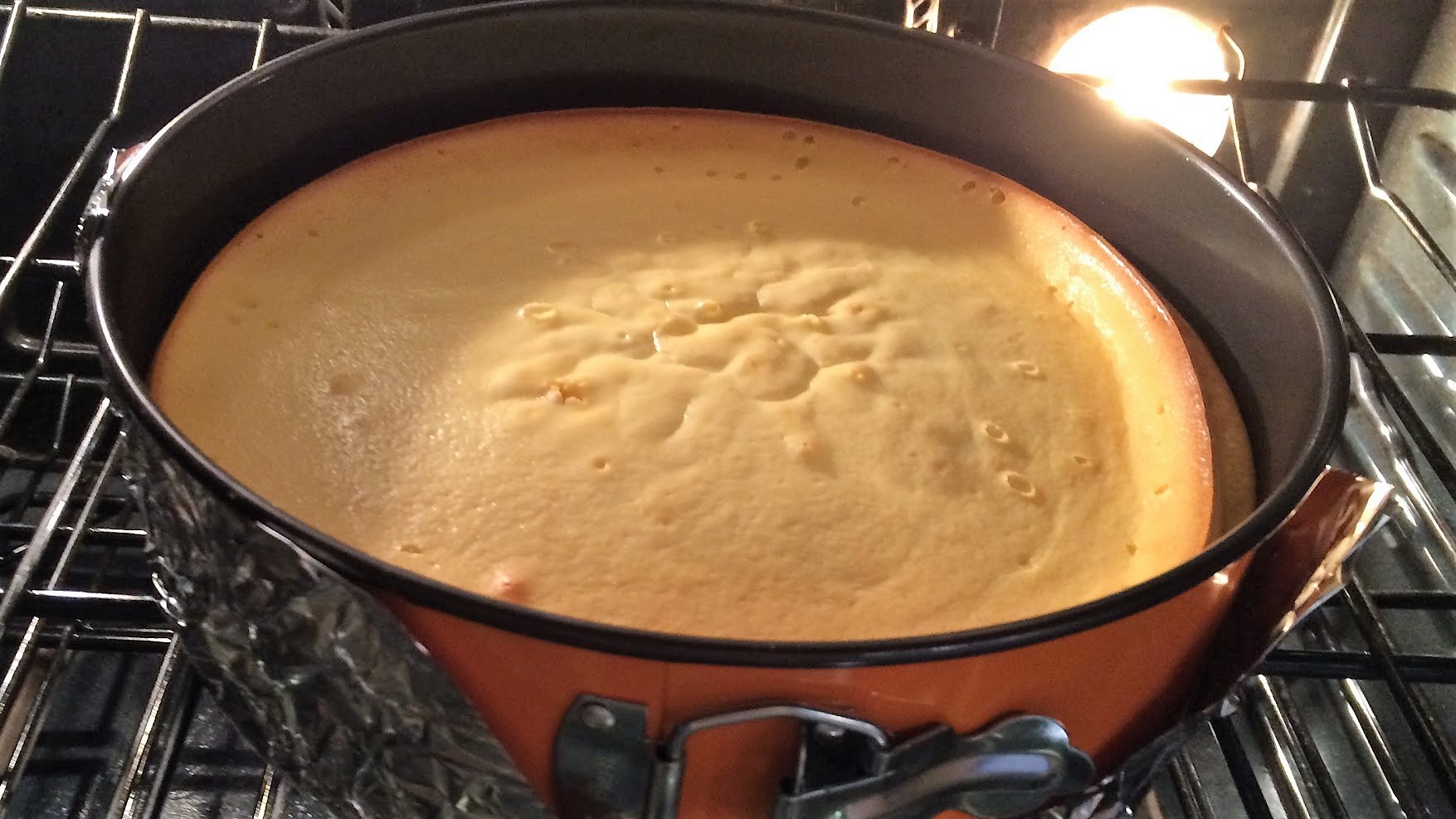 Ingredients:
2 lbs. fresh ricotta, strained
3.5 oz. butter, room temperature
5 eggs
1 tsp. vanilla extract
1 Tbsp. flour
1 Tbsp. corn starch
1 cup sugar
Preheat the oven to 340°F.
Begin by adding the butter and sugar into a mixing bowl and mix for about 1 minute. I used a mixer similar to this mixer. You can also mix by hand, but it will take a little longer. When mixing, start on low and then raise the speed to medium/high.
Add half of the ricotta cheese and mix for about a minute and then add the other half and mix for another minute.
Now, while the mixer is mixing on low, add one egg at a time and mix for about 10 seconds before adding the next egg.
Add the flour, corn starch, and vanilla extract and mix on low for about a minute or until fully mixed together.
Spread  melted butter all over the inside of a springform pan so that the cheesecake doesn't stick to the sides. I like to also wrap aluminum foil around the outside of the pan in case the cheesecake ends up leaking through any openings on the bottom. Pour the cheesecake mix into the springform pan.
Lower the oven to 300°F and bake the cheesecake for 90 minutes.
Remove from the oven and cool down to room temperature before covering and placing in the fridge for 12- 24 hours before serving. Add any fruits or melted chocolate on top for added flavor. Enjoy and cin cin!