Hello everybody! Today I want to share with you my tasty Chicken Saltimbocca recipe! Saltimbocca means to jump into the mouth. Tender chicken breast, salty prosciutto and flavorful sage make a mouth watering combination that will literally have you screaming saltimbocca! Watch the full video to follow along as I make this chicken saltimbocca step by step or continue scrolling for the written recipe.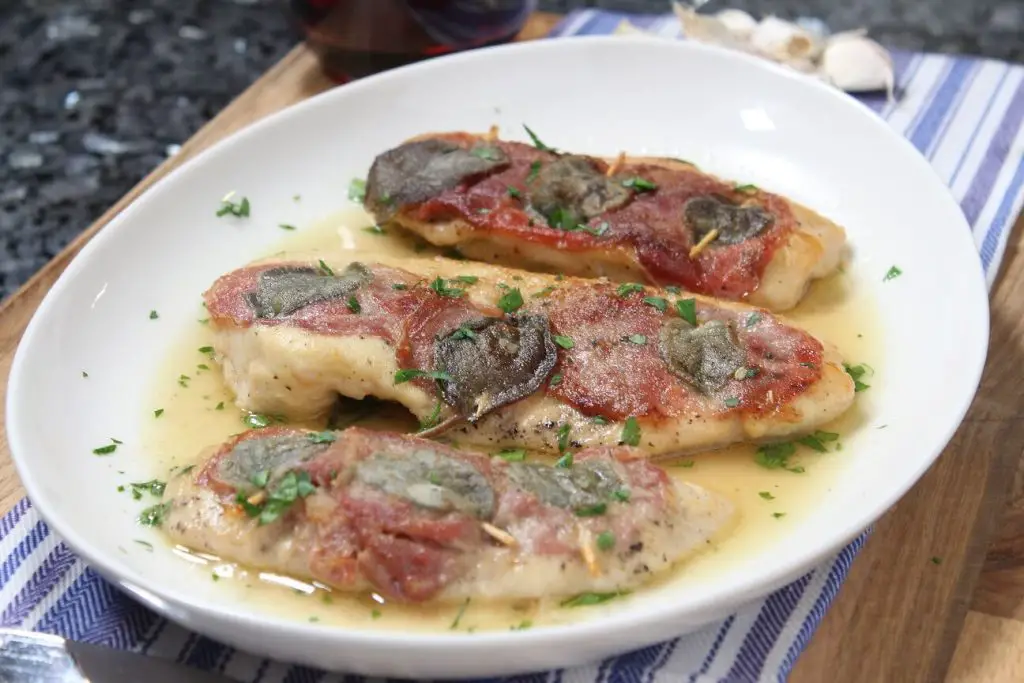 Ingredients:
5 chicken breasts, veins removed, pounded and seasoned with salt and black pepper
4 oz. prosciutto, thinly sliced
15 sage leaves
2 garlic cloves, sliced in half
1 cup chicken stock
1/2 cup of pinot grigio, or other dry white wine
4 Tbsp. butter
all purpose flour seasoned with salt and black pepper
olive oil for frying
15 toothpicks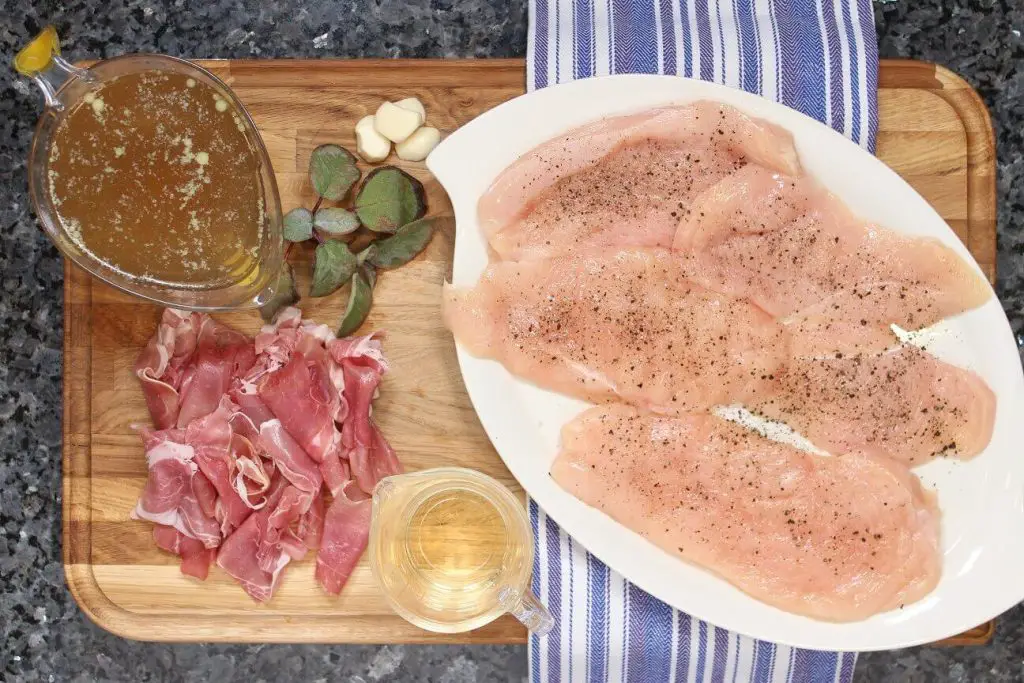 Preheat oven to 400°F.
Start...
Read More