Hello Everybody! Today I would like to share with you this delicious and creamy Tuscan-style pasta with shrimp recipe! This colorful, full of flavor dish perfectly complements the Spring weather that has finally arrived. Watch along as I prepare this recipe in the video below or keep reading for the written recipe.
Ingredients:
1 lb. penne
1 lb. shrimp, cleaned and peeled
6 plum tomatoes, skin removed and chopped
8 oz. spinach
1/4 onion, diced
4 cloves garlic, diced
1/2 cup heavy cream
handful of parsley, chopped
1 cup of shredded parmiggiano cheese
olive oil for cooking
1 Tbsp. hot pepper flakes, to taste>/li>
salt, to taste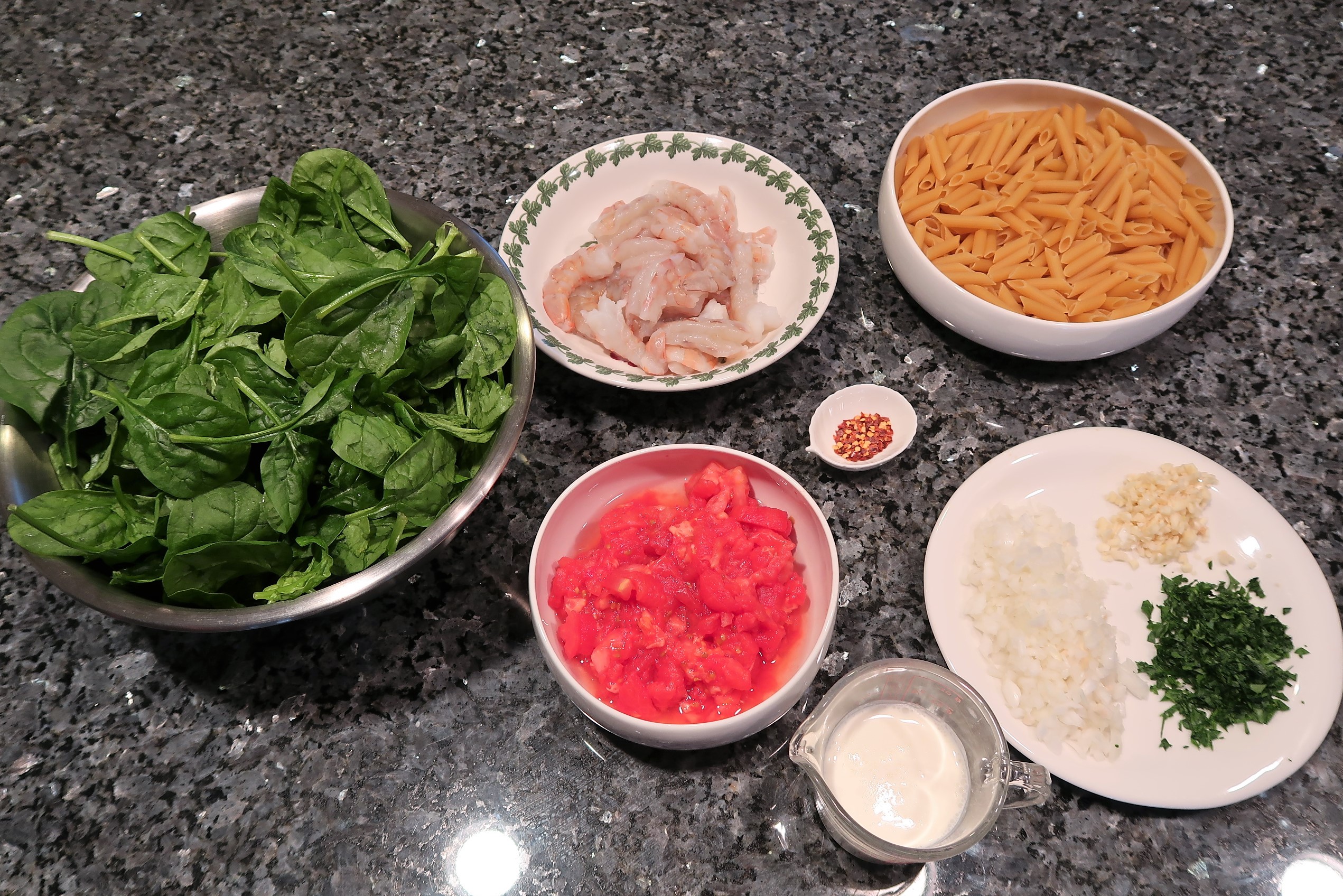 Begin by bringing a pot of water to a boil. This will be used to cook the pasta.
At the same time, pour enough oil to cover the bottom of a deep skillet...
Read More