Hello everybody! Today I am sharing with you my spaghetti all'amatriciana recipe. The main ingredient in this recipe is the guanciale, which I know can be difficult to find here in the states, so it can be substituted with bacon or pancetta. It won't taste the same, but it will still taste delicious! Watch the video below as I prepare the spaghetti all'amatriciana or continue reading for the written recipe.
Ingredients:
1 lb. thick spaghetti or Bucatini
6 plum tomatoes, boiled, skinned, seeds removed, and cubed
4-5 slices of guanciale, cubed [can substitute with bacon or pancetta] Buy guanciale on Amazon by clicking here
1/4 cup dry white wine
freshly grated pecorino cheese, for topping
1 oh yeah baby, (hot pepper) to taste
salt, to taste
olive oil, drizzle for frying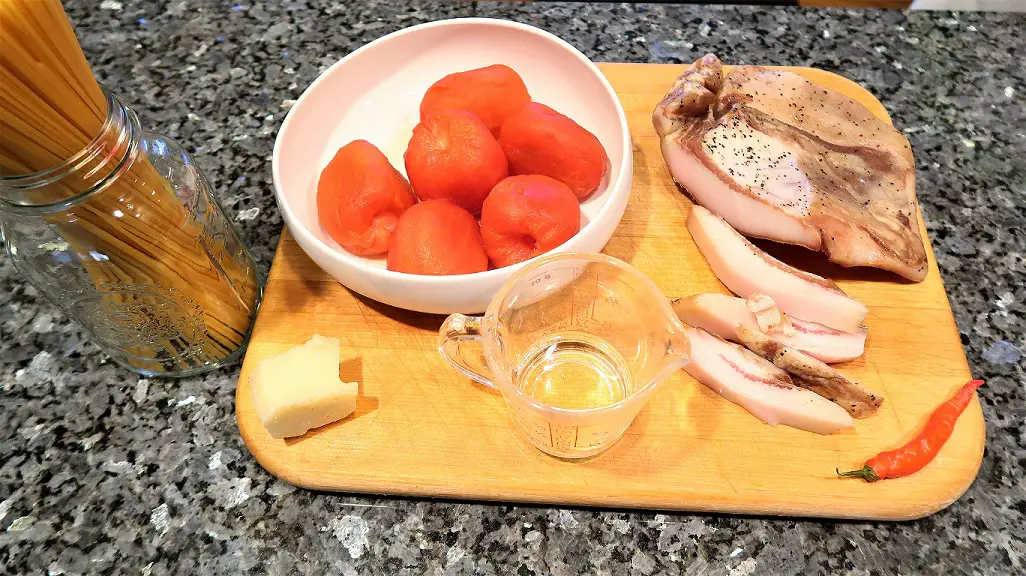 Start by adding s...
Read More